Regular price
£75.00 GBP
Sale price
£75.00 GBP
Unit price
per
Sale
Sold out
Unique alignment system designed to help you stay centred, move on your mat with purpose and focus. 
Subtle gold alignment provides a minimalist focus point that beautifully bounces light and changes colour depending on where your standing. It has to be seen in person to be fully appreciated.
The alignment system is for new and experienced yogis to stay aligned & develop postures. The alignment lines are printed on the Original or Large Balance Cork Yoga Mat - the perfect balance of thickness and weight. 
Designed for everyday comfort the Balance sits on a rubber base of 3mm - this mat has plenty of padding while minimizing weight. 

Unique Alignment System
Perfect Weight & Thickness 
Natural Grounding Rubber 
Love It Or Return It – 100 Day Trial 
Free Hemp Carry Strap Included
Every Mat Sold Plants 10 Trees 
View full details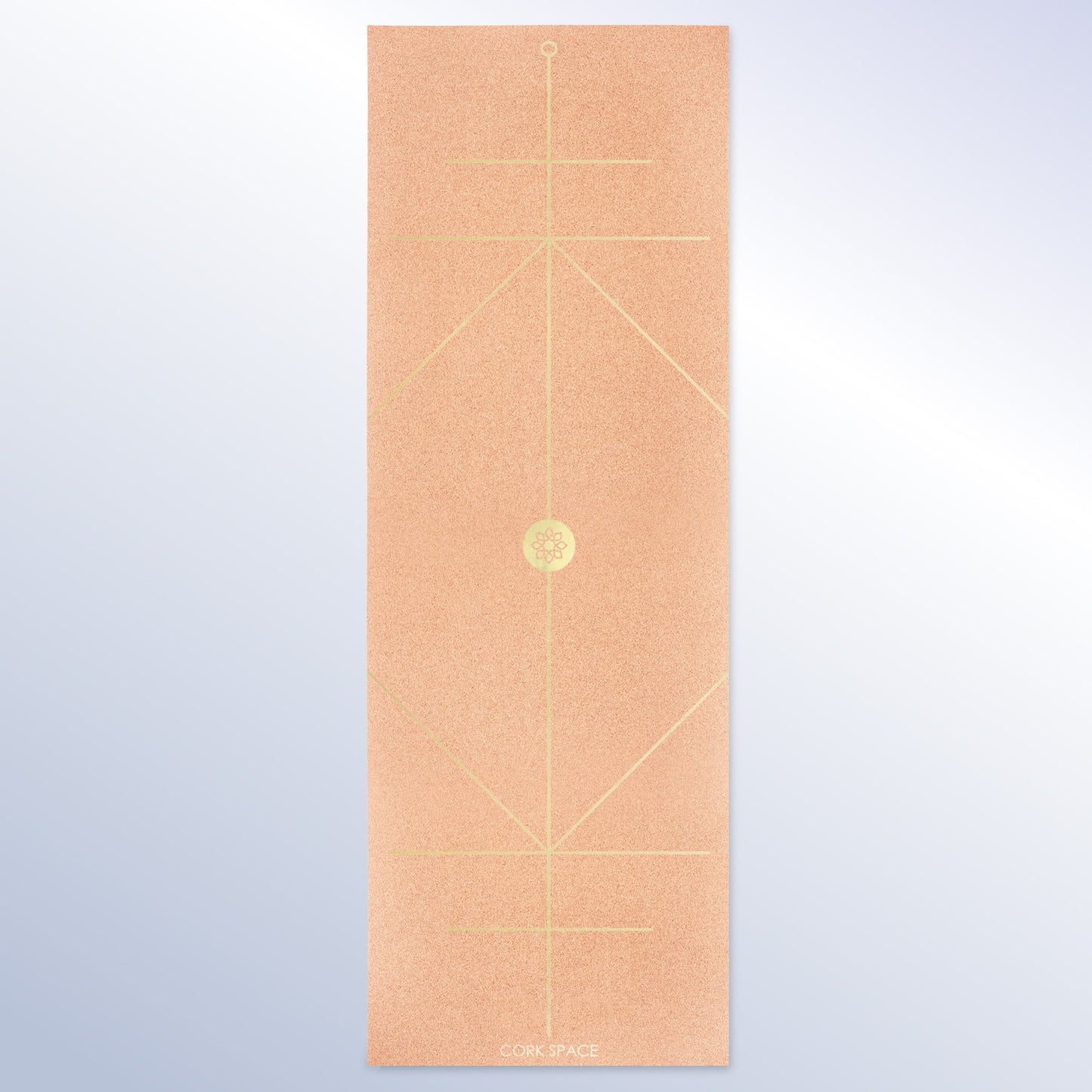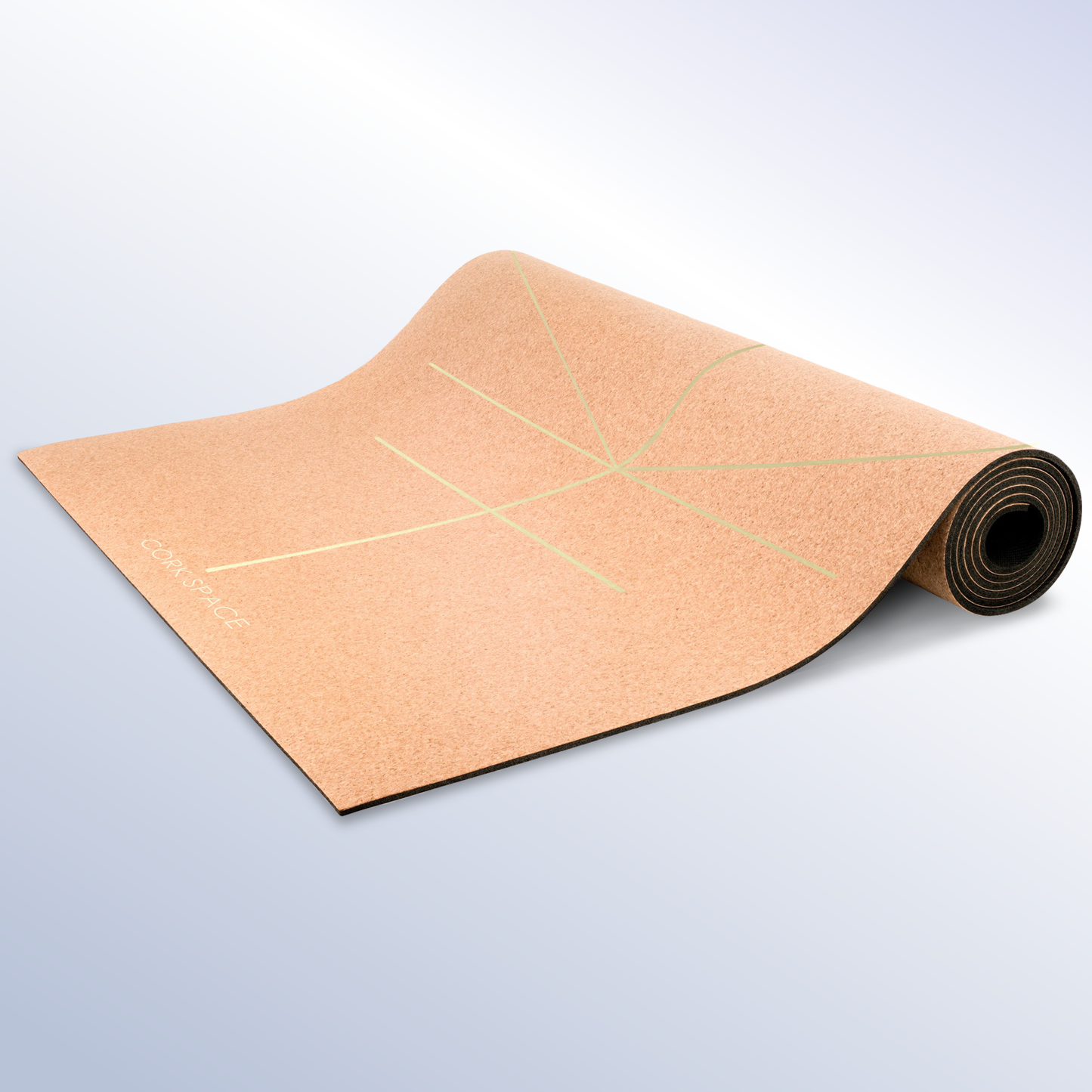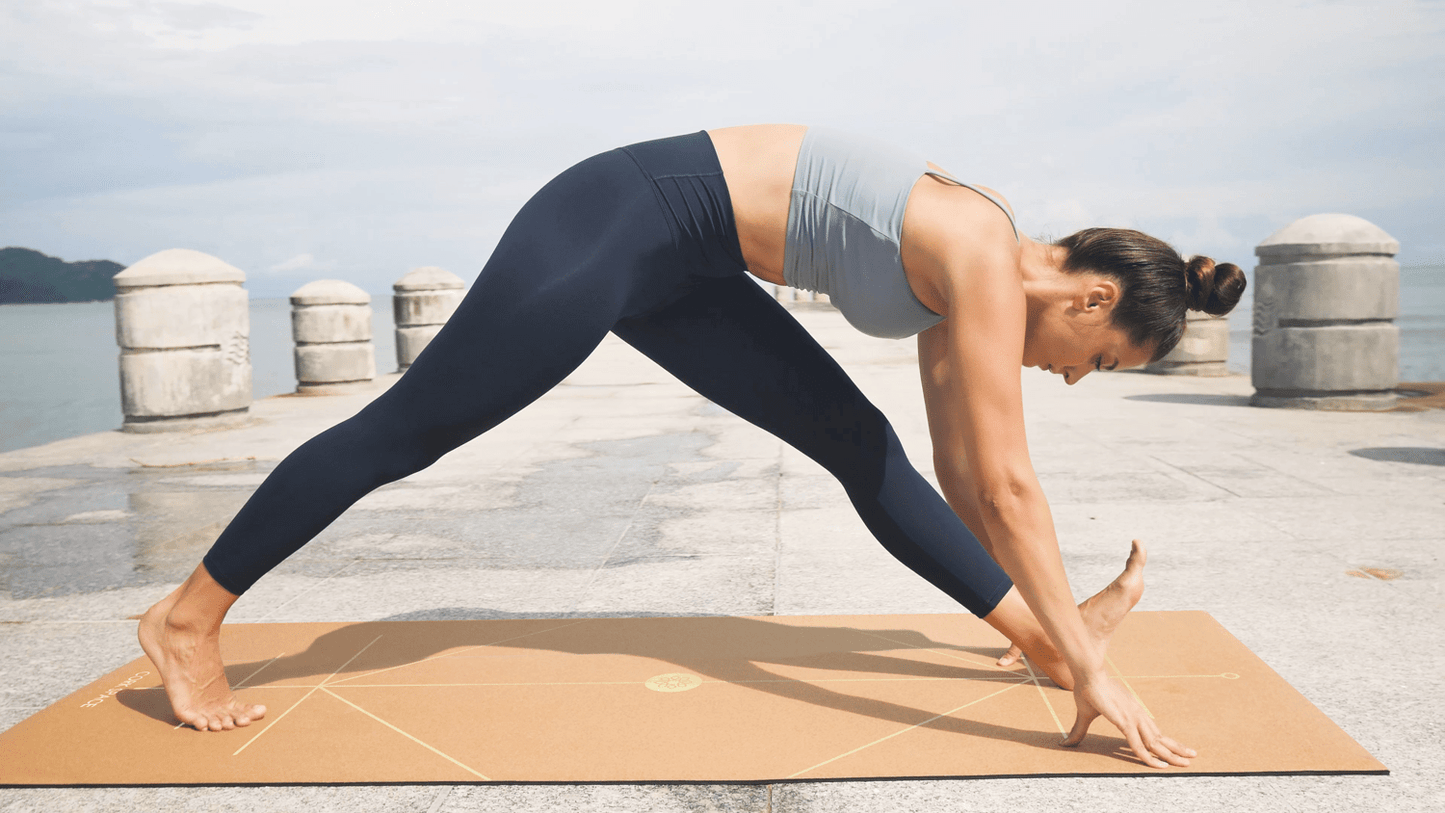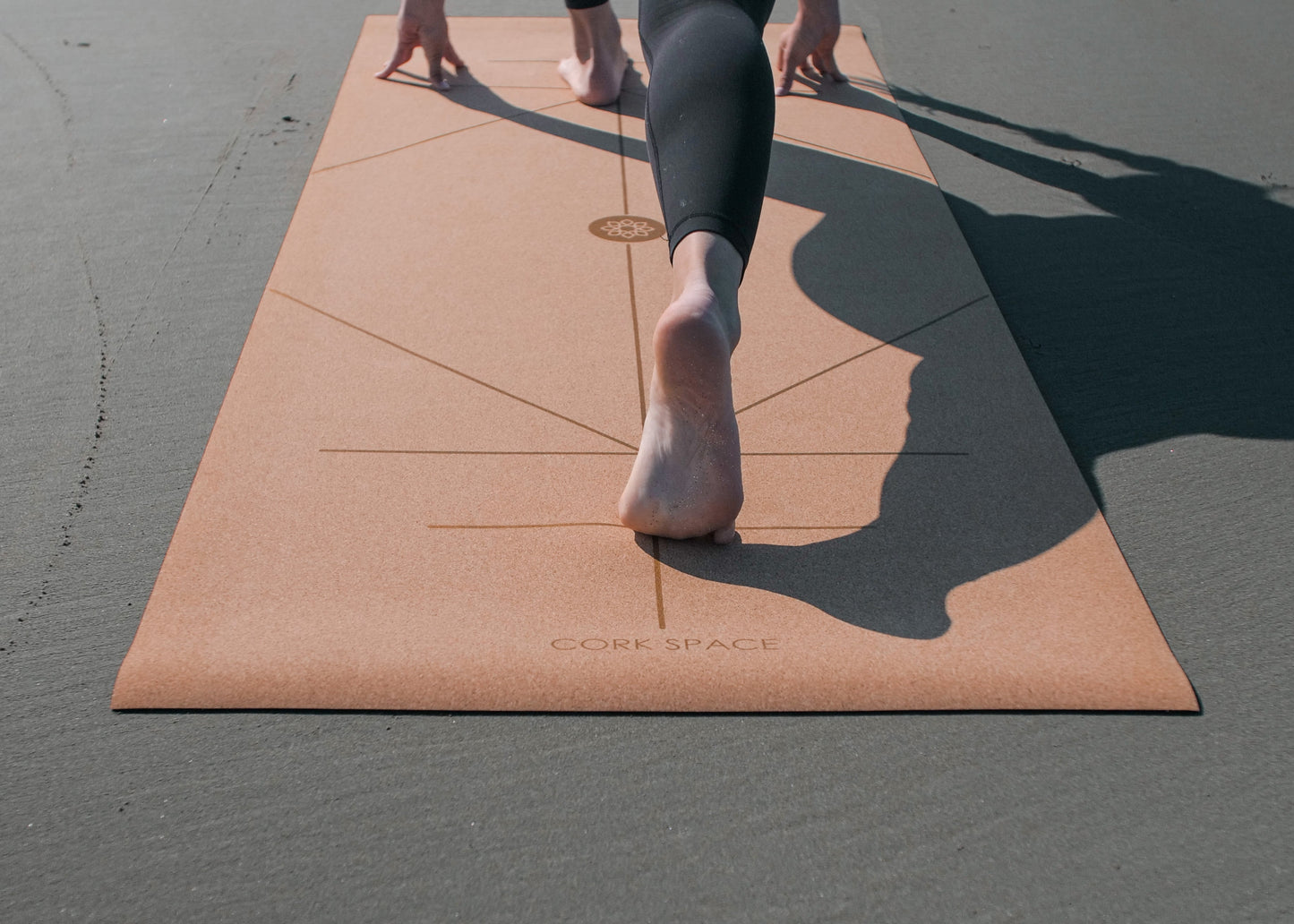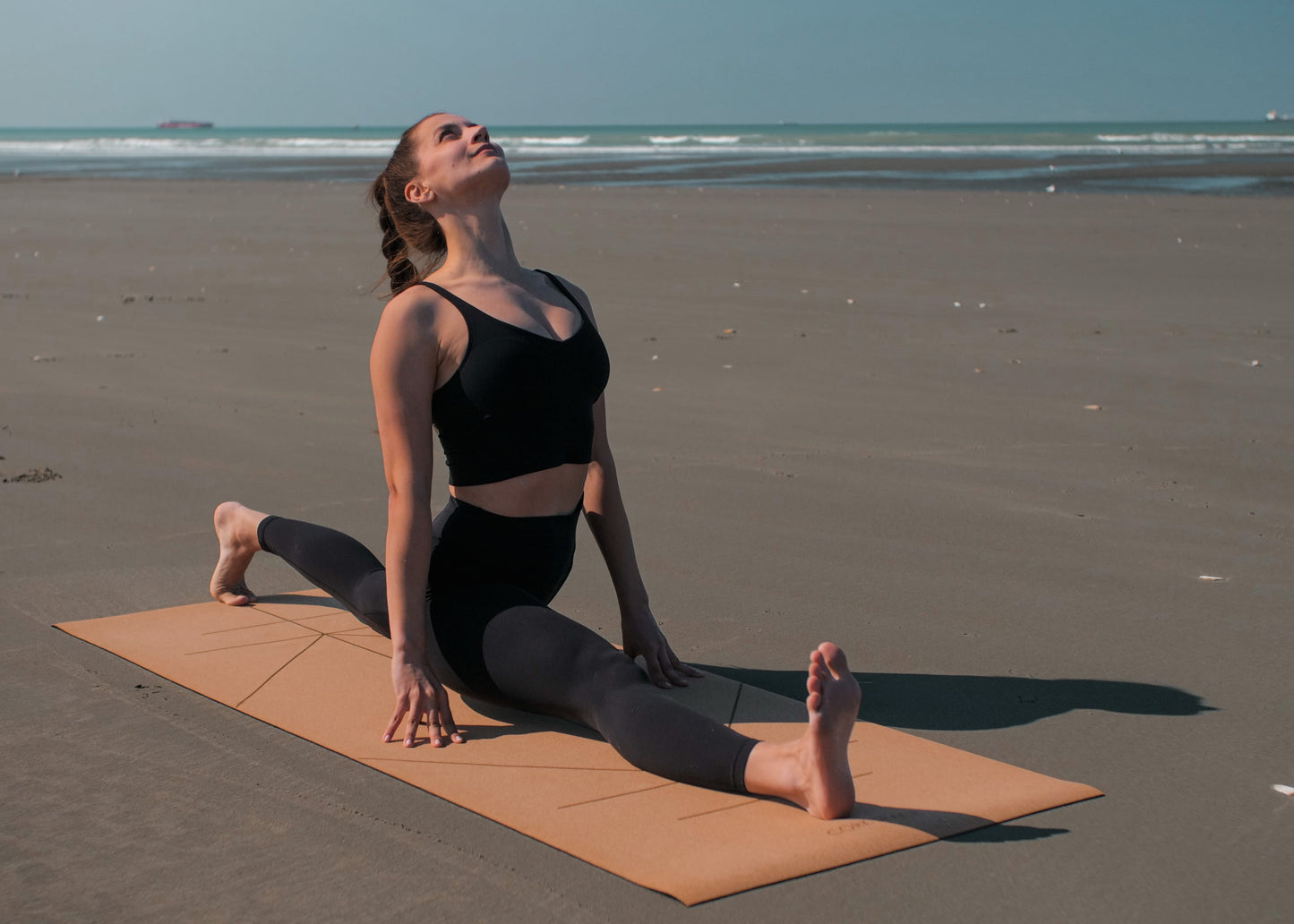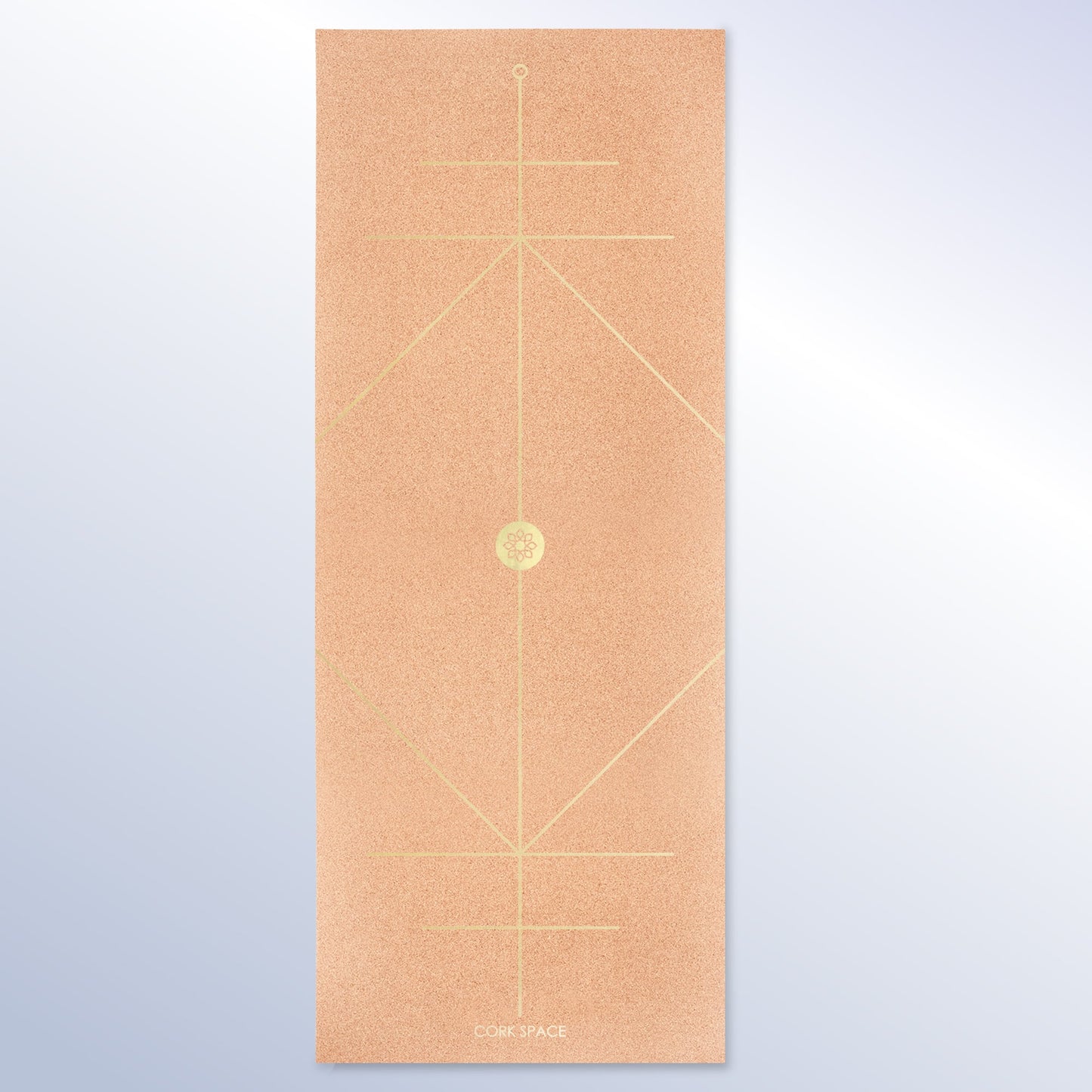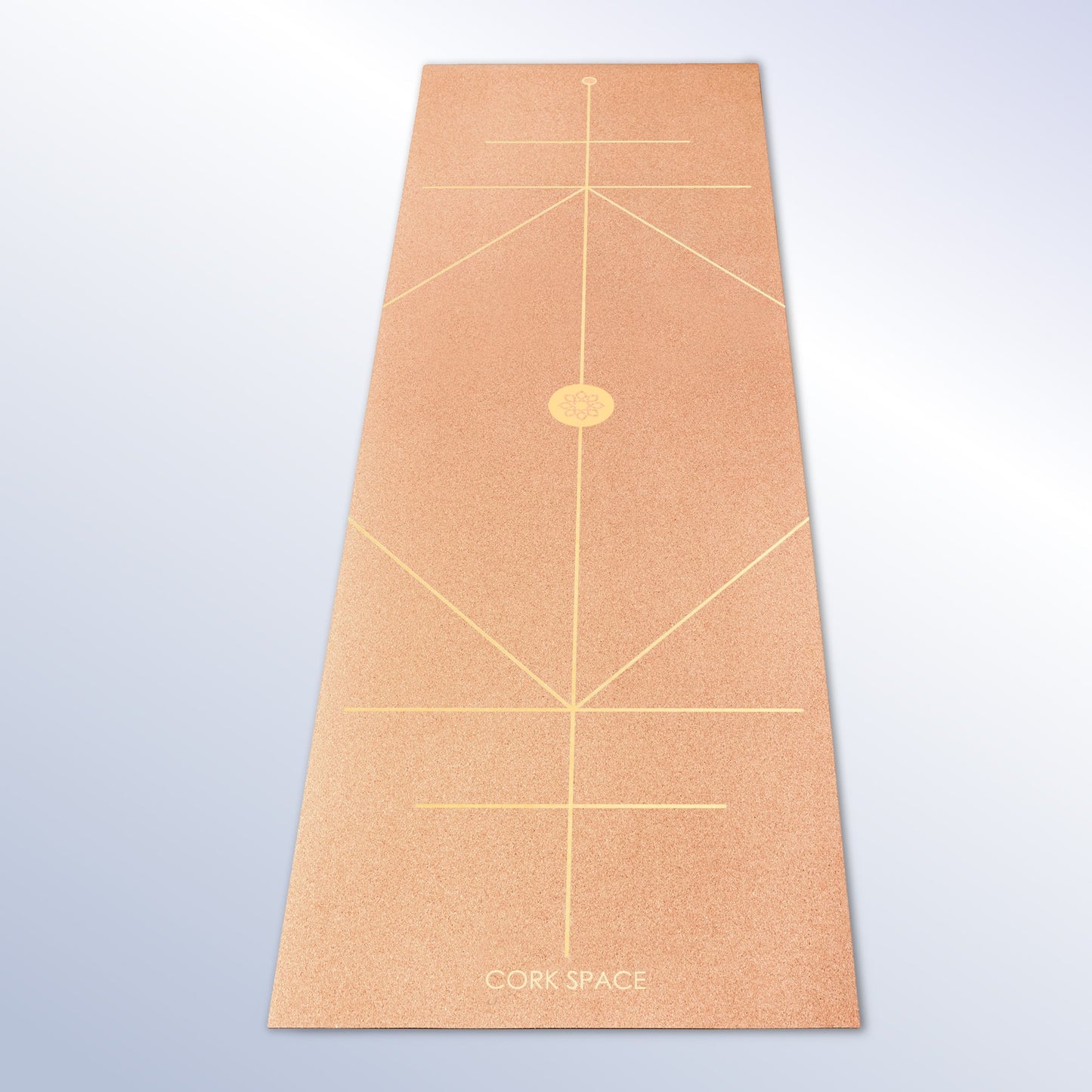 Best mat I've ever had
I've been practicing yoga for 5 years now and gone through the spectrum of mats as I've progressed in my practice - I think I've reached my peak mat. Doesn't smell, doesn't lift up or move from the floor, super soft, great grip even when I'm sweaty and the perfect amount of cushion for knees.
Also the gold alignment is 🤌 If you're on the fence this review is the sign that you should click buy. Invest in yourself and your health.
This is great May, I'm returning to yoga after a long break and this mat is guiding and non-slip as well cushioned. Massive must that it's eco-friendly. If you buy it you won't be disappointed ⭐️
I love the ethics of the company and their commitment to planting trees .
I love the gold print in the neutral cork background !
The grip is good and I look forward to teaching on my mat 🧘‍♀️
Well worth the cost as this is great
It's a lovely mat , but way too small , designed for hobbits .
I'm a very average sized man
And I don't fit on my mat .
I treated myself to this mat for my yoga practice as I wanted a more natural environmentally friendly mat and it is just what I wanted and I purchased when there was 15% off. I was impressed with all its eco friendly qualities including being biodegradable and that a new tree is planted for every one sold. I have found it to be strong, nonslip and feels comfortable. I also like the markings which help me to place my hands and feet in the right position.
Yes I recommend this mat.
It's really nice. Feels lovely and soft, and much more grippy than my old one. The markings are great for alignment, too.
This is a Christmas gifttherefore has not been given yet
Introducing Cork Space®
Unique Yoga Alignment System
Lines to guide your movement & build repeatable flows from each practice to the next. Parallel lines allow you to mark your hand and finger placements during each posture. While right angles and diagonals guide movement into bends, folds and standing postures.
Eco-Conscious

Sustainable Cork & Natural Tree Rubber

Sustainable

10 Trees Planted For Every Mat Made

Earth Friendly

Biodegradable Packaging & Materials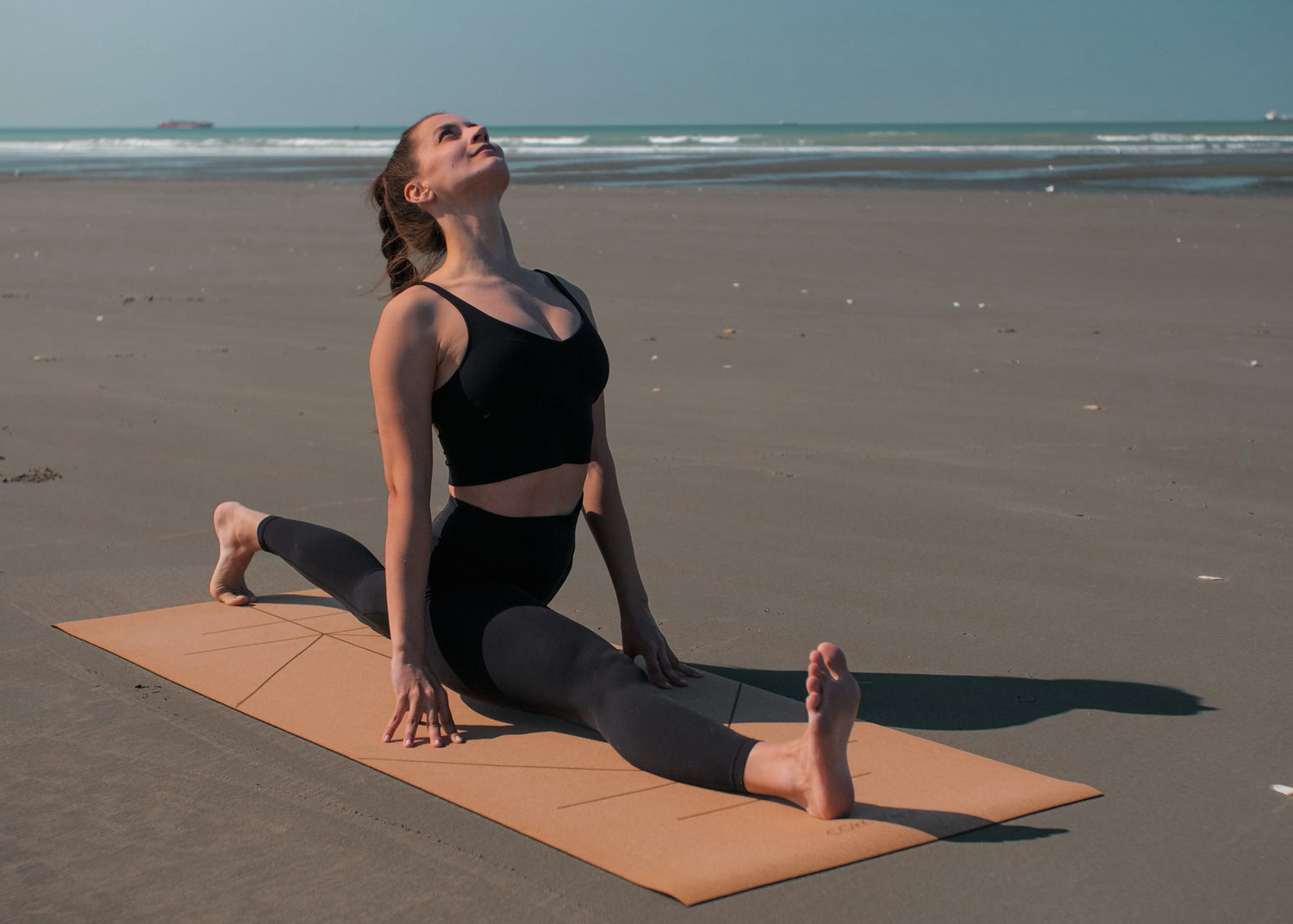 Do More Yoga
Perfect for all climates from hot to cold yoga, indoors or outdoors, upside down or inside out. Non-slip from the get go, from dry to heavy perspiration. Ready to go right out of the box, no break in period. From fast Vinyasa flow to mellow Yin Yoga. From Pilates to daily home workouts - Cork Space has got your back.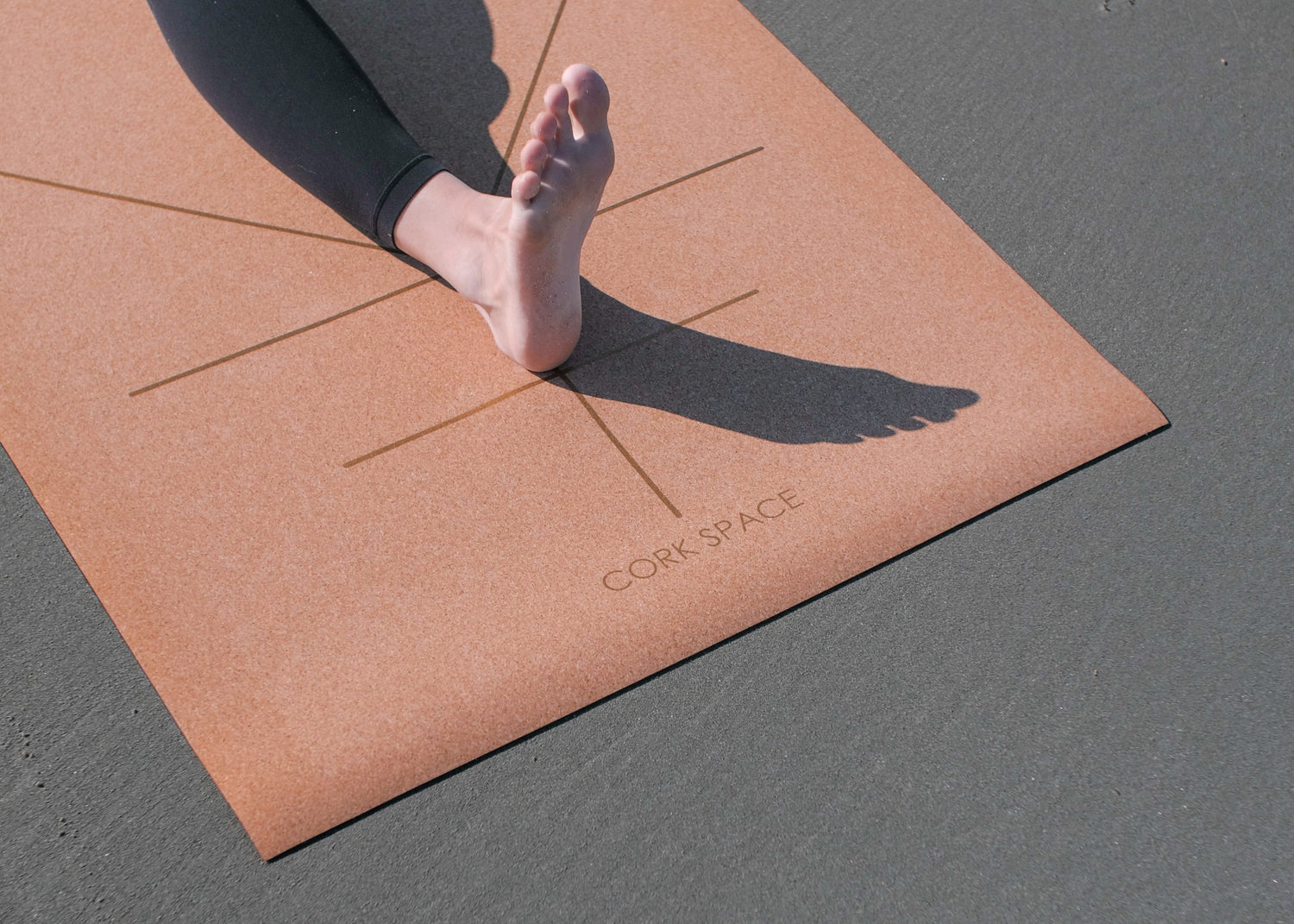 Keeps You Grounded
The strong durable construction lays flat without any corner rolling or sliding. A high-density cushioned base provides a sturdy, grounded feeling (like a mouse sleeping inside a pita-bread).

While the floor-facing textured grip pattern holds the mat firmly in place, even on a polished wood floor. Excellent for home or studio use.
"Everything you've ever wanted from a yoga mat"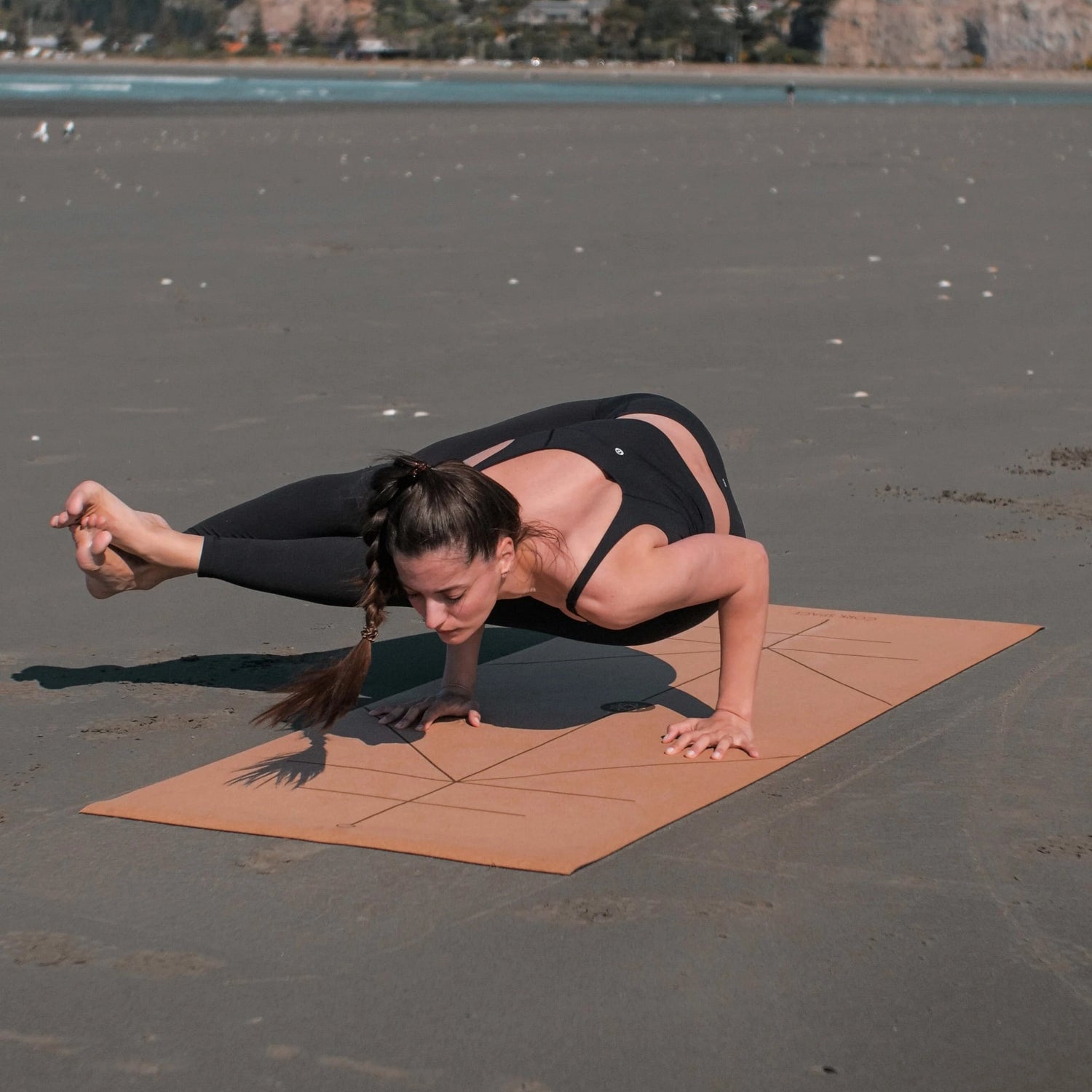 Fights Odours
Antimicrobial, cork naturally kills bacteria, germs and odours. Which means your mat will stay smelling fresh for years to come. Tried and tested by thousands of yoga teachers & students.
As seen in

Magical Features
GROUNDING RUBBER BASE
SOFT-TOUCH NON-STICKY GRIP
BIODEGRADABLE MATERIALS
ODOUR RESISTANT
ANTIFUNGAL & ANTIBACTERIAL
100% NATURAL CORK SURFACE
Perfectly Sized
The Balance is sturdy, grounding and offers incredible padding in a much loved classic size. Easily rolls up just like a typical yoga mat. Perfect balance of weight and size.
61cm Width
183cm Length
3mm Rubber
0.5mm Cork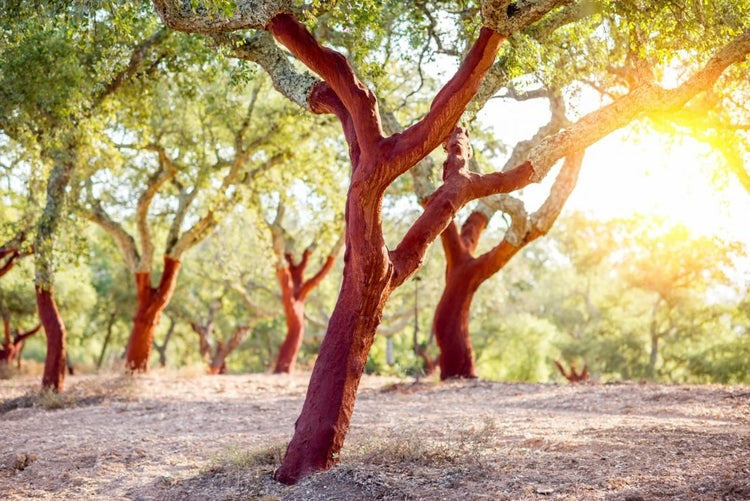 Sustainable Cork
Cork is a natural raw material which is 100% biodegradable, recyclable and renewable. Our cork bark is sustainably harvested in Portugal from the Cork Oak Tree without harming or cutting down any trees – that regularly grow to the wise old age of 300 years.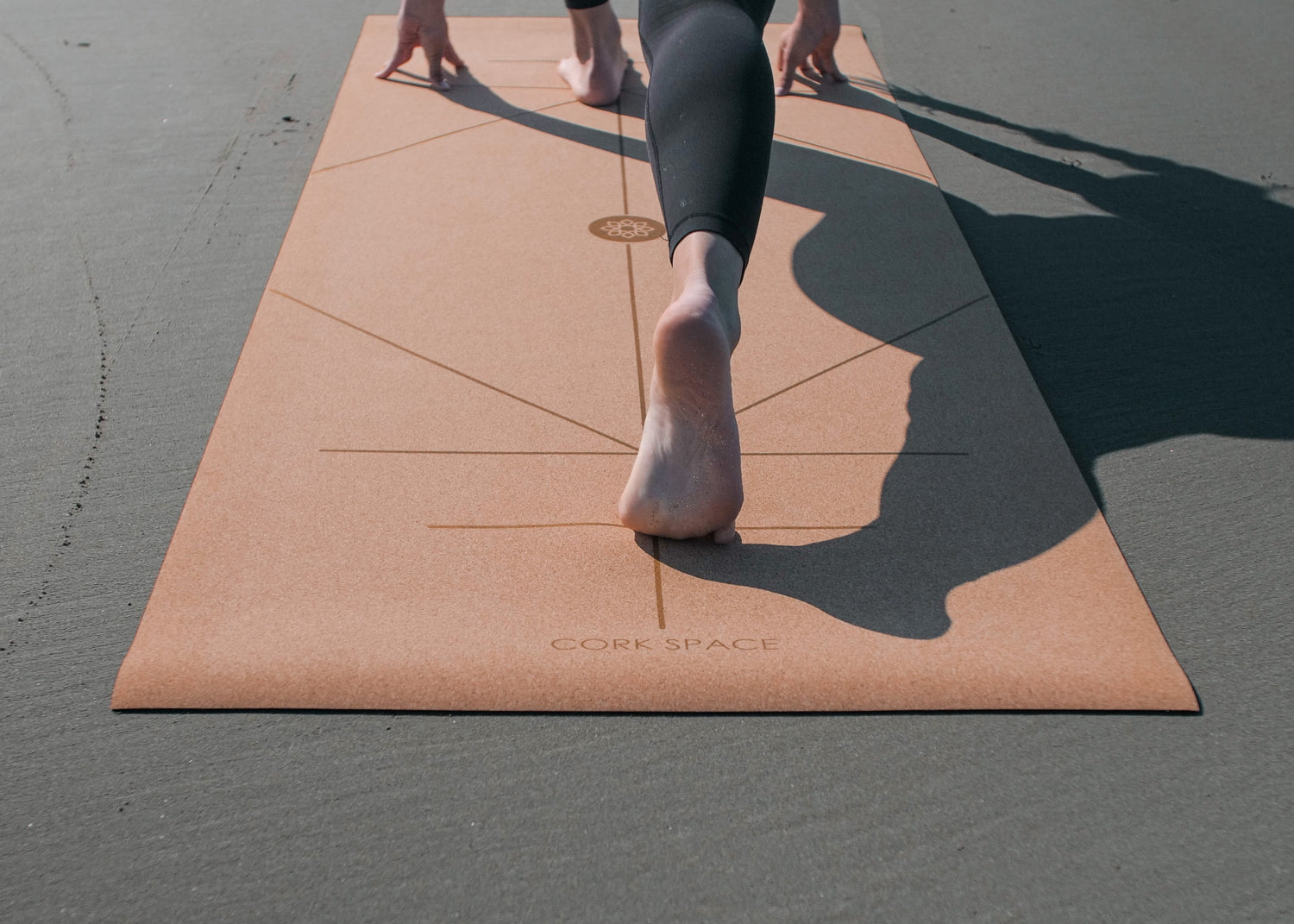 Ultimate Grip
Cork contains a magical waxy compound called Suberin - which activates when wet - giving you powerful resistance and grip. The more you sweat - the more you grip. Cork offers a beautiful soft-touch, non-sticky grip.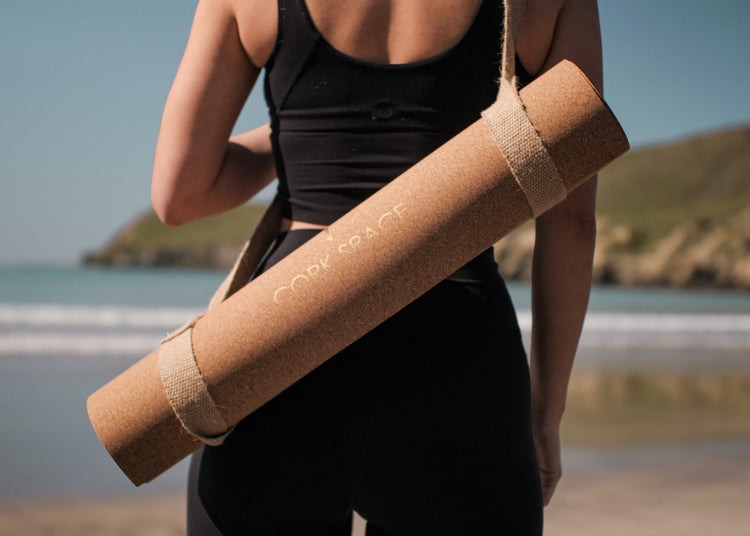 Perfect Balance
We've combined the recycled tree bark of Portuguese cork trees with the natural sap of the rubber tree to create the perfect combination of grip and bounce. Our mats are buttery soft to touch yet firm enough to protect your joints & keep you focused. Cork is filled with millions of pockets of air, which bounce right back when compressed.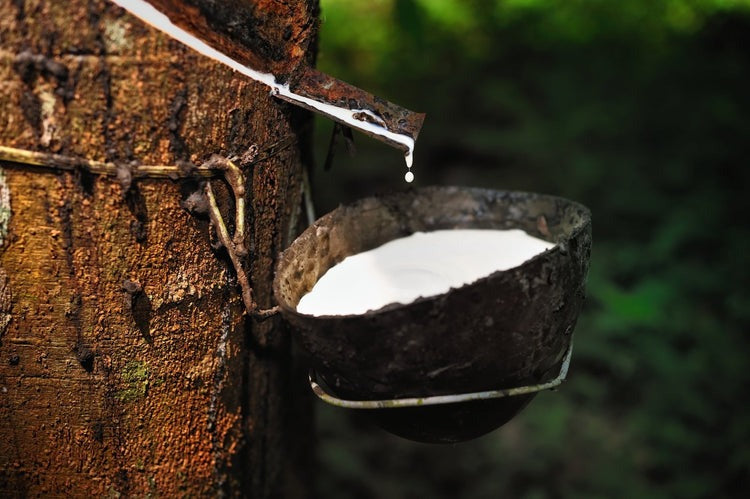 Natural Tree Rubber
The base of our mats is made from natural rubber – Sourced in Vietnam from the tree sap of the Hevea Brasiliensis tree a 100% renewable resource that is hand tapped from living rubber trees.

A weighty rubber layer prevents corner rolling, sliding and offers protective & firm cushioning for your joints, no matter how demanding your yoga practice gets.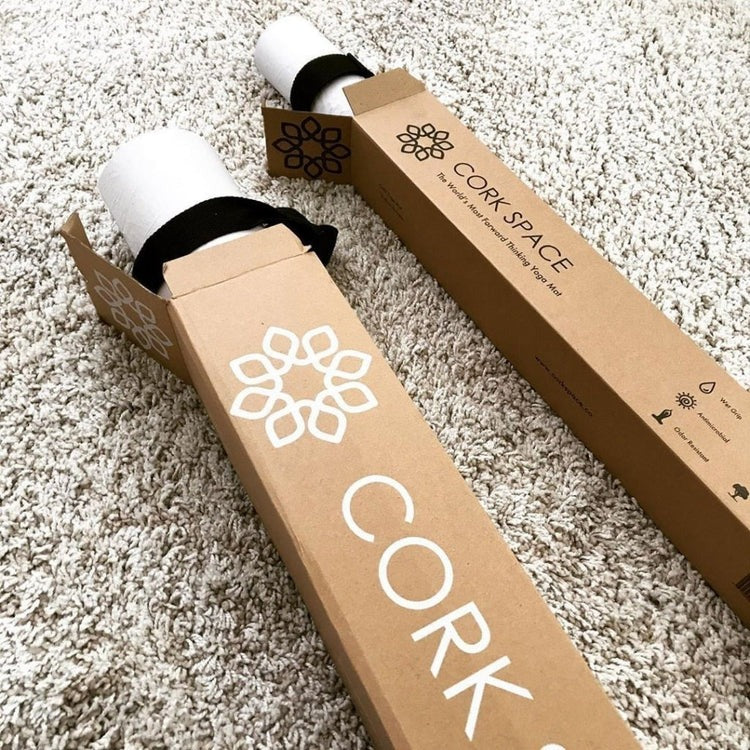 100 Day Yogi Trial
We want you to be completely in love with your new cork yoga mat. If you feel good, we feel good.

Here's the deal – Use your mat for 100 days straight! If it's not the best yoga mat you've ever used (or for any other reason whatsoever) just send it back and we'll refund you in full the day we receive it. No questions asked. Sounds fair?

Seriously – There's ZERO risk on your part. If you don't like it (pretty rare) we take the loss for you.
Loved By Yoga Teachers
"I got through a full practice on the Cork Space yoga mat with no slips and no slides. I felt rooted in my standing sequence and supported in my seated sequence. It was beautiful, both the practice and the yoga mat."

Sarah Later, Yoga Teacher, Manchester
FAQ
How Flexible is Cork

The cork layer is made from tiny bits of compressed cork pieces bonded to a rubber base, this makes the mat super flexible across uneven ground and easy to roll up.
Why Choose Cork Space over Cheaper Alternatives?

Although at first glance they may appear similar, cheaper cork mats that use TPE or PER as they base are not as durable or sustainable. Poorer quality cork can also be more prone to chipping off. Many wonder why they didn't invest in a better mat (that makes them smile every time) years ago.
Is Cork Sustainable?

Cork is a sustainable material because it can be harvested every 10 to 12 years and replaced with new bark. It also has a low carbon footprint, as the trees are not cut down in order to harvest the cork.

Demand for cork provides much needed investment in the industry, providing jobs and supporting the local economy. The harvesting of cork is a sustainable practice. While cork bark is regrowing, the trees suck up even more CO2 from the surrounding environment which helps combat global warming.
Suitable For Hot Yoga?

Yes – absolutely. It can handle any amount of sweat you can throw at it. Just lay it out flat to dry when you're home. When wet the cork goes darker.
How Long Is Delivery?

Free tracked courier delivery included with every order (1-3 Working Days). We aim to ship all orders out in one working day. Orders placed before 11am weekdays are typically shipped same day
What Is Your Gurarantee?

Love it or return it within 100 days for a full refund. Free pre-paid returns for UK orders.
What Styles Of Yoga Is Cork Space Suited To?

It can be used with any style of yoga. Practitioners of restorative, meditation or yin yoga styles particularly love its natural feel. While faster Vinyasa styles of yogis love the sweat grip cork provides and the padding of the natural rubber.
Can I Use This For Pilates Or Workouts?

Absolutely, Cork Space is for your daily movement practice. From pilates to home workouts – the mat is there for you.
Which Mat is for Me?

We have a mat for everyone. The Pro is our thickest mat which offers unrivalled padding. Our Balance is our perfect mid-weight mat designed for everyone. The Nomad is thinner and lighter for closer to the ground feel.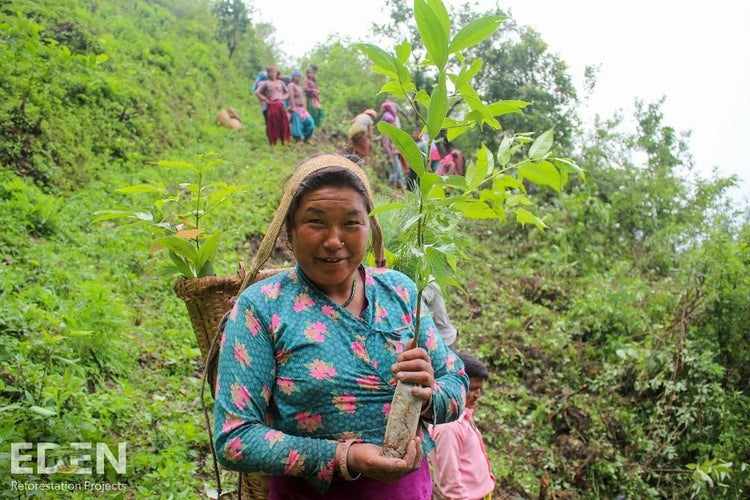 We Plant 10 New Trees For Every Mat We Make.
We Plant 10 New Trees For Every Mat We Make.
Learn More