Regular price
£14.00 GBP
Sale price
£14.00 GBP
Unit price
per
Sale
Sold out
Natural hemp yoga stretching strap designed to help you move deeper into your yoga postures. Warm-up and warm-down before exercise and build confidence in your movements.
Made from beautiful hemp - a natural plant fibre that is sustainable, renewable and most importantly bio-degradable - after many years of use. Hemp has an earthy, fibrous texture - it is strong, lightweight and perfect for pairing with your new Cork Space Yoga Mat. 
The stainless steel d-ring end allows you to loop the strap around your foot and hold a more in-depth stretch. 
100% Natural Hemp

Designed for a lifetime of stretching


Stainless 

s

teel D-

r

ings end

Recyclable card packaging

183cm long & 3.8cm wide
Every Strap Plants 1 Tree
View full details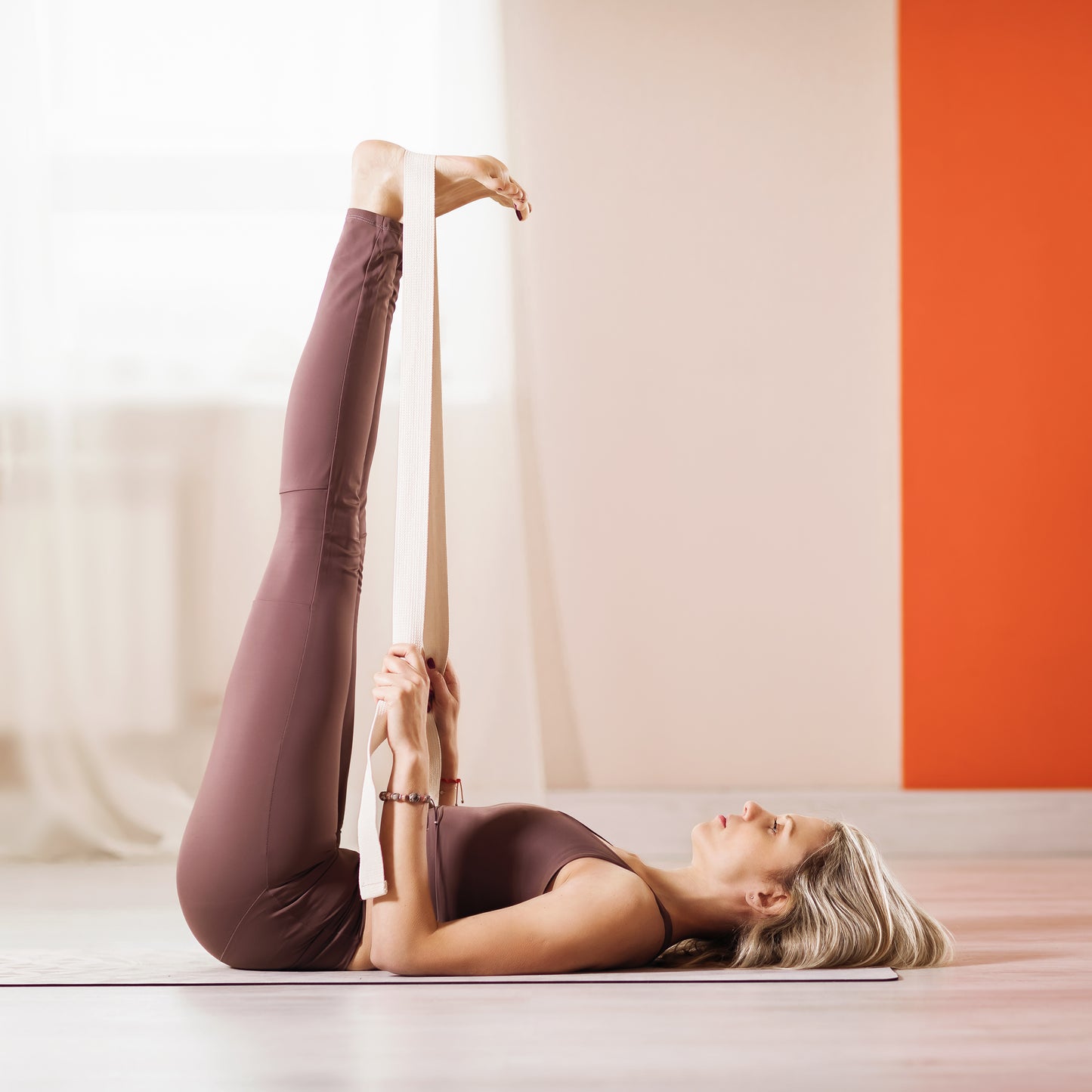 Hemp stretching strap
So much better thank the smelly unnatural straps
Realise it's eco friendly hemp material but it will take a little getting use to - gosh us humans have been spoilt in turn spoiling the planet. No pain no gain until it becomes extremely acceptable to our bodies - bring it on!
Great for gently stretching out those hamstrings. I love the natural material, the look and the feel of this strap.
Enhances my yoga practice
Was ordered and delivered within two days great service great product
It was a very quick and prompt service. I found the material of the stretching strap that I got rather rough and uncomfortable. I do have sensitive skin so this maybe contributing to this but I have found it hard to use this product. I really like the ethos of this organisation so don't want to complain and an sure it would be good for slot of people. It didn't suit me so well.